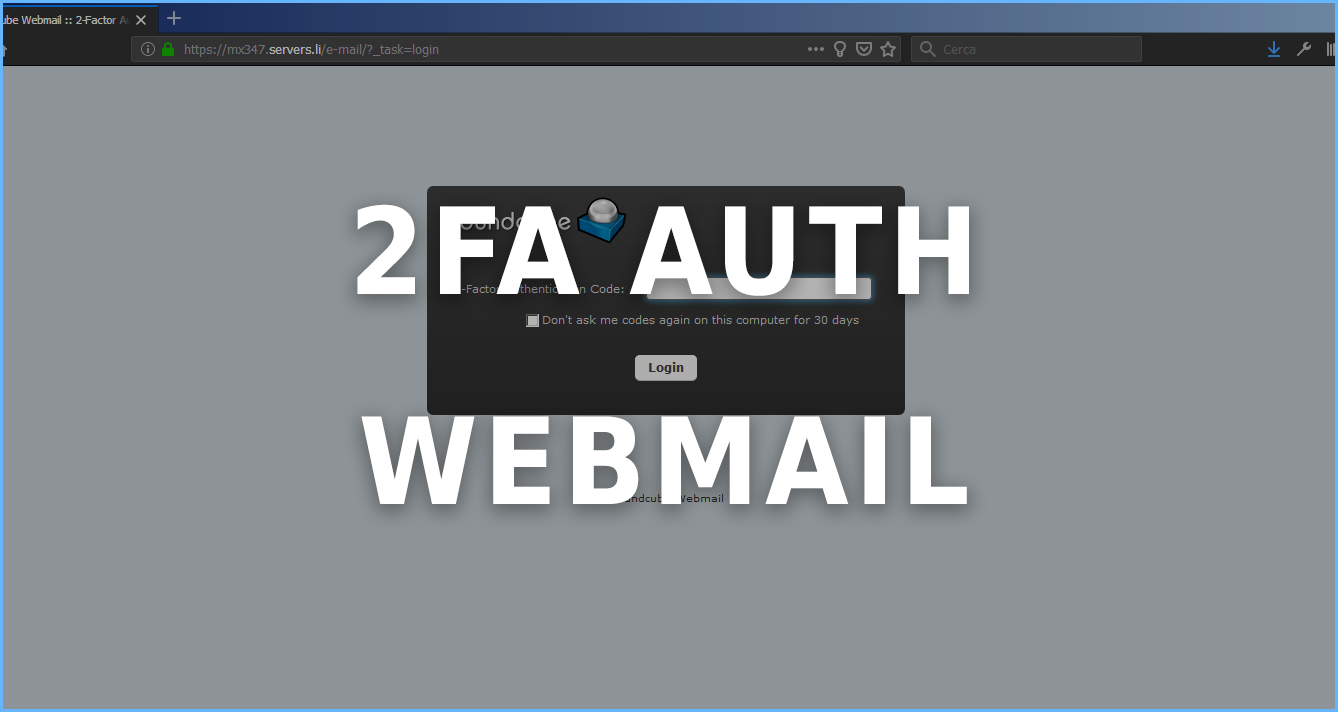 Two-factor authentication is an authentication method based on the joint use of two individual authentication methods. This system is much more secure than the single password, as it adds a second security layer given by the one time password generated, in this case, by the Google Authenticator.

Now two-factor authentication is available on webmail included in the hosting. And it is possible to activate this authentication system on every single account to your discreate.

To activate it, proceed as follows:
Log in to the Webmail, with the credentials of the user on which you want to activate the 2FA

Proceed to "Settings" -> "2-Factor Authentication"

Here click on "Activate"

Now press the "Fill all fields" button

A QR Code will appear.

Download the "Google Authenticator" application on your mobile terminal.

Scan this QR Code via "Google Authenticator"

The "Google Authenticator" application will return a control code to be inserted in the field below the "QR Code". Enter this code and then press "Check Code"

This will enable 2FA authentication for this user.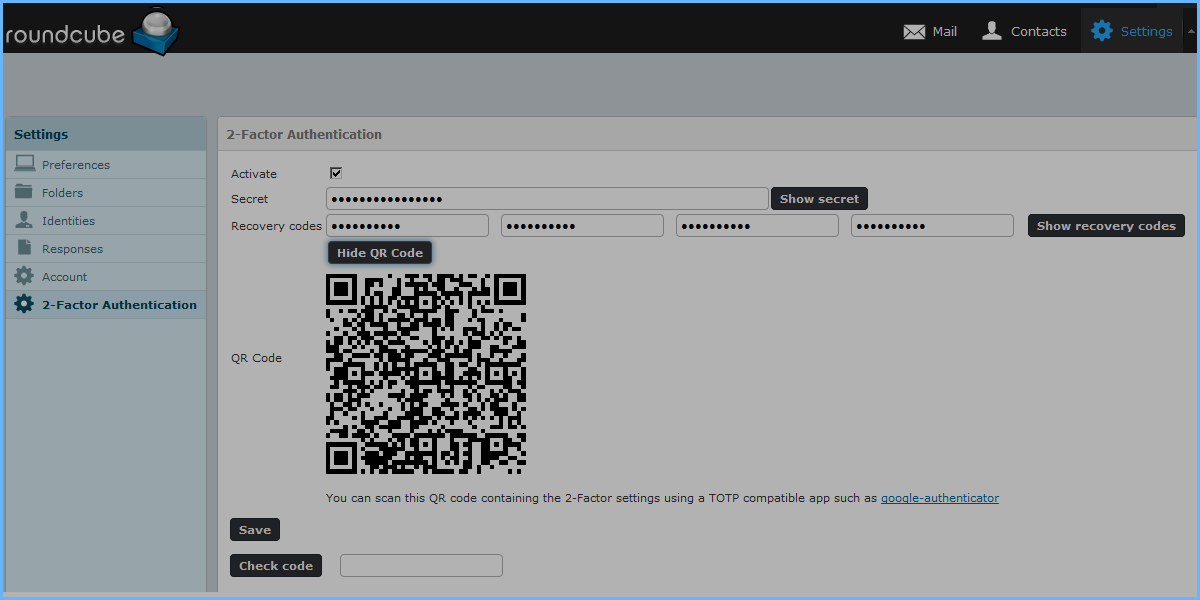 From the next access, to enter your webmail you will need to enter not only the user and password, but also the Google Code, found through Google Authenticator as described above.

IMPORTANT: Remember to save the QRCode and security codes in a safe place, so that you can reconfigure your terminal if for some reason you change your phone or it needs to be formatted.